News
Four Ways to Maintain Critical Path Construction Time
February 4, 2021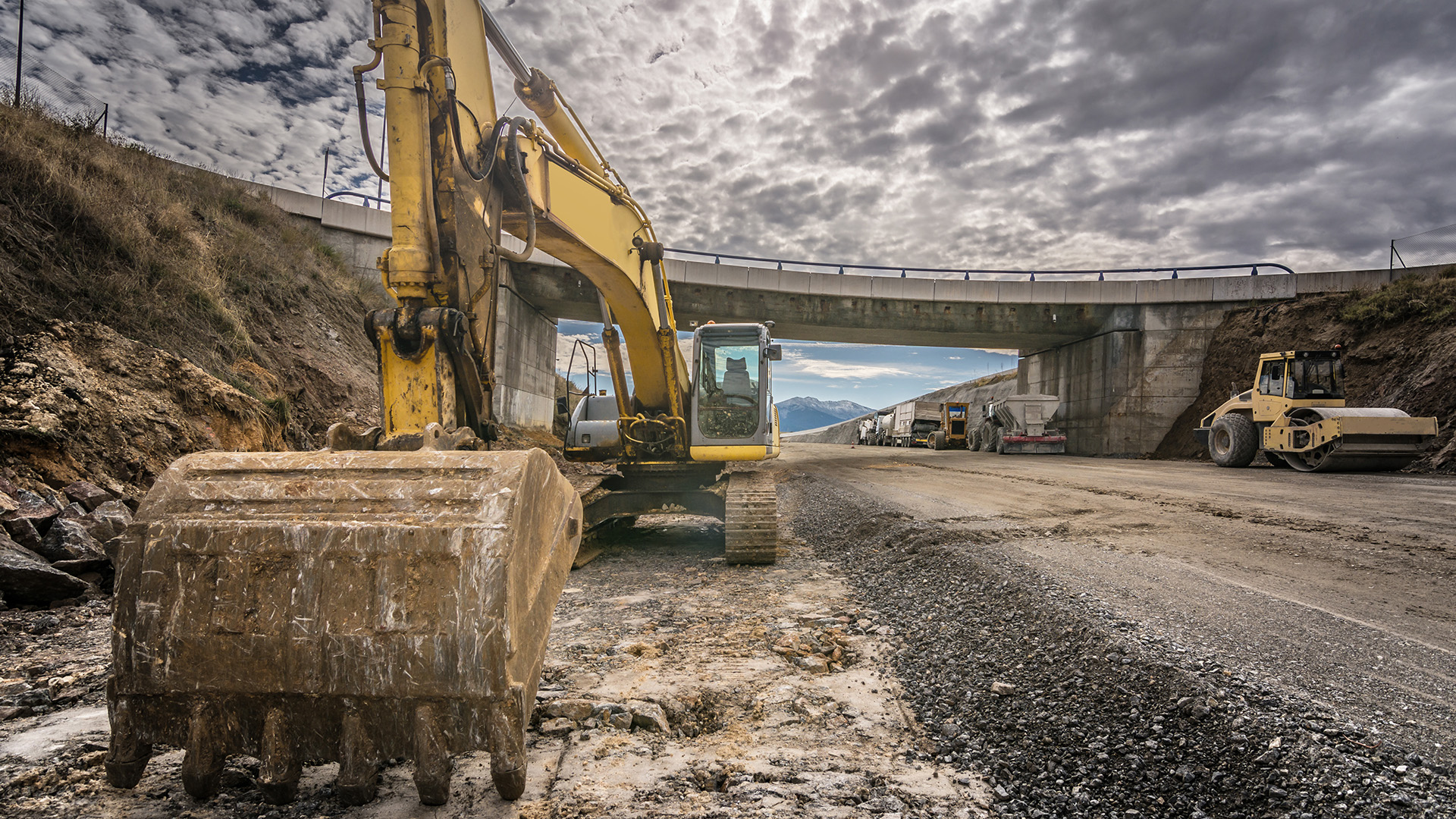 1. Drive efficiency in day-to-day operations
Lubrication plays a critical role in your business. And it can get complicated. All kinds of construction equipment, operating in some of the dirtiest, rugged environments, depend on lubrication for successful maintenance. That's why construction fleet managers around the world choose Mobil lubricants to drive efficiency, keep their equipment running strong, and maintain critical path construction time.
Lubricant consolidation: Simplify your inventory
Eliminate lubrication complexities that impact costs, productivity, and equipment uptime. Avoid losses by simplifying your inventory. With well-maintained equipment and a streamlined lubrication program, your team can be more efficient while projects stay on schedule. Our lubricants can provide a high level of performance and protection for all of your mixed fleet's equipment.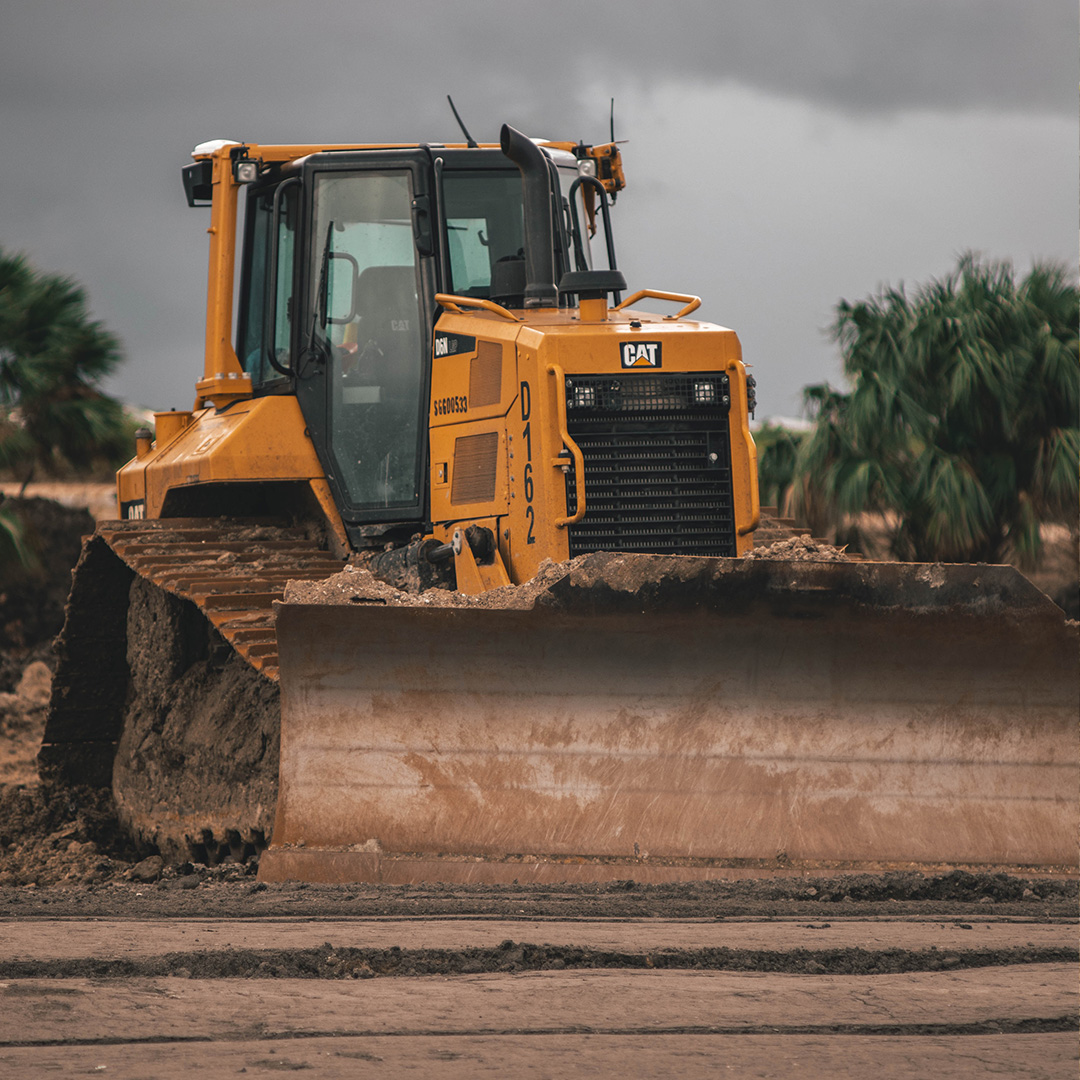 2. Take advantage of lubricant technology
Mobil lubricant technology has produced proven performance – both in the lab and in the field. For construction contractors, the technologically advanced formulas can help lead to many advantages, including:
Improved
machinery performance
Decreased
fuel consumption
Prolonged
equipment protection
Productivity in motion: Demand more from your lubricants
Choosing the right lubricants and running an efficient maintenance program can help maximize productivity and minimize the impact on the environment.
Here are some examples of what Mobil products can do for you:
Engine oils that reduce friction and last longer can support fuel economy potential, increase operational efficiency, reduce overall oil consumption, and the need to dispose of waste oil
Gear oils that provide effective protection for equipment reduce the need to replace parts
Greases resistant to deterioration and washout reduce the risk of workplace contamination
Hydraulic oils that reach operating temperature quickly can reduce fuel costs and emissions
3. Find premium services designed to drive business
We can provide expert guidance and field support to help you get the most from your equipment. With our world-class engineers, outstanding technical support staff, and a wide variety of services, you can reduce costs and boost productivity by improving the way you manage your lubrication program.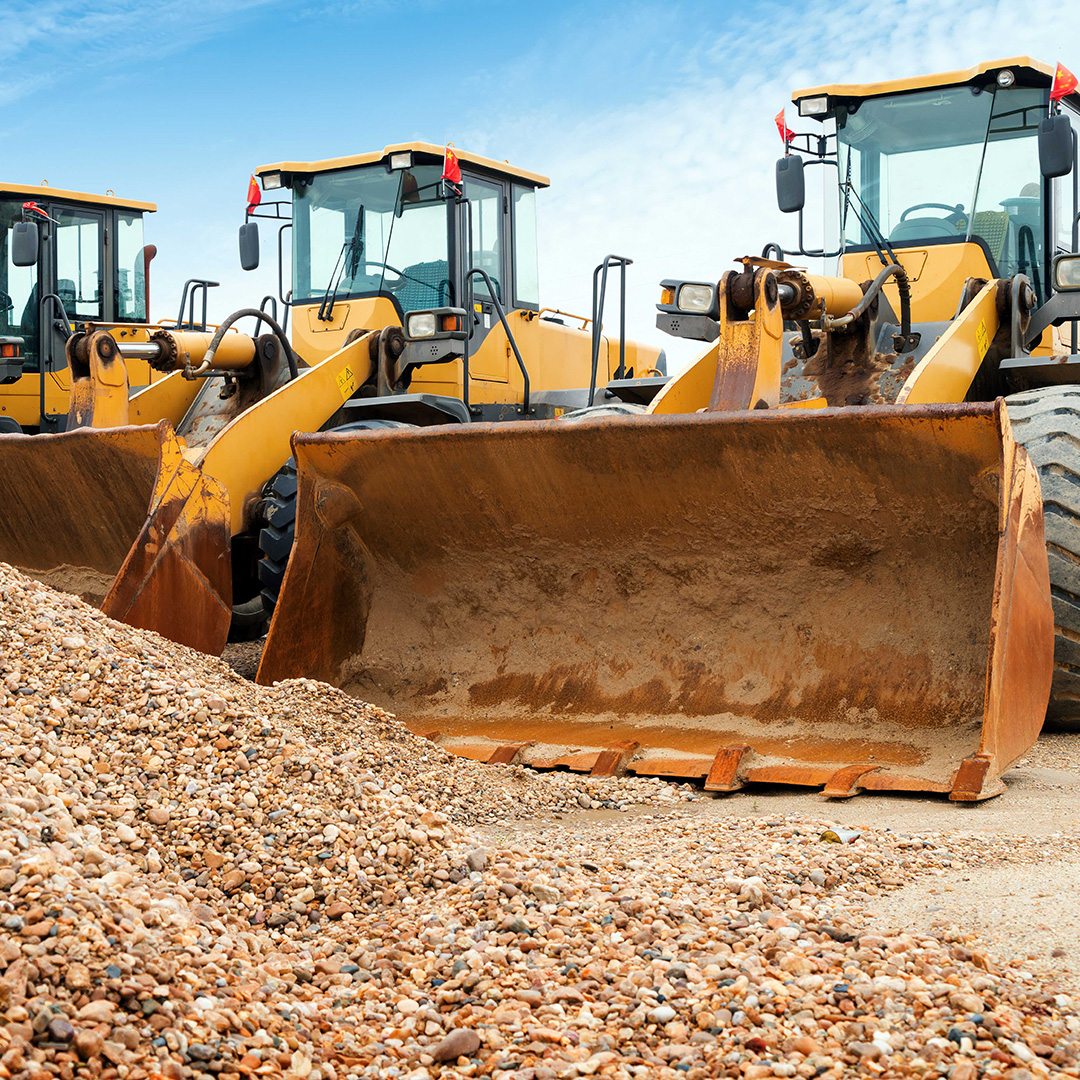 Field engineering services
Our experienced engineering team offers:
Application and troubleshooting expertise

Guidance on the maintenance of construction equipment and lubrication systems

Lubricant support to help you achieve your goals in safety, environmental care, and productivity
Technical support and application expertise
Our team of technical experts provides:
Support by phone or online

Guidance to help you handle your toughest challenges

Application expertise to help you rationalize your product inventory
Mobil Serv™ Lubricant Analysis
Our advanced lubricant analysis program features:
27 different measurements that help you monitor lubricant and equipment condition, and avoid breakdowns and costly repairs

A central dashboard to monitor lubrication and equipment maintenance

Scan-and-go technology allowing you to submit lubricant samples faster and easier than printing labels and writing forms

Comprehensive reports and summaries that help you assess lubricant and equipment performance more efficiently
4. Choose a custom lubrication solution
Different construction fleets have different needs. That's why we created three lubrication product tiers to deliver custom support. This innovative maintenance approach was designed to help you meet your business goals. No matter what type of equipment is in your fleet, we can help you consolidate your lubrication program and drive efficiency
---
Please refer to the operation and maintenance manual for OEM lubrication requirements and oil drain intervals for your vehicle or equipment. These are simply mainline, widely applicable starting point products for consideration.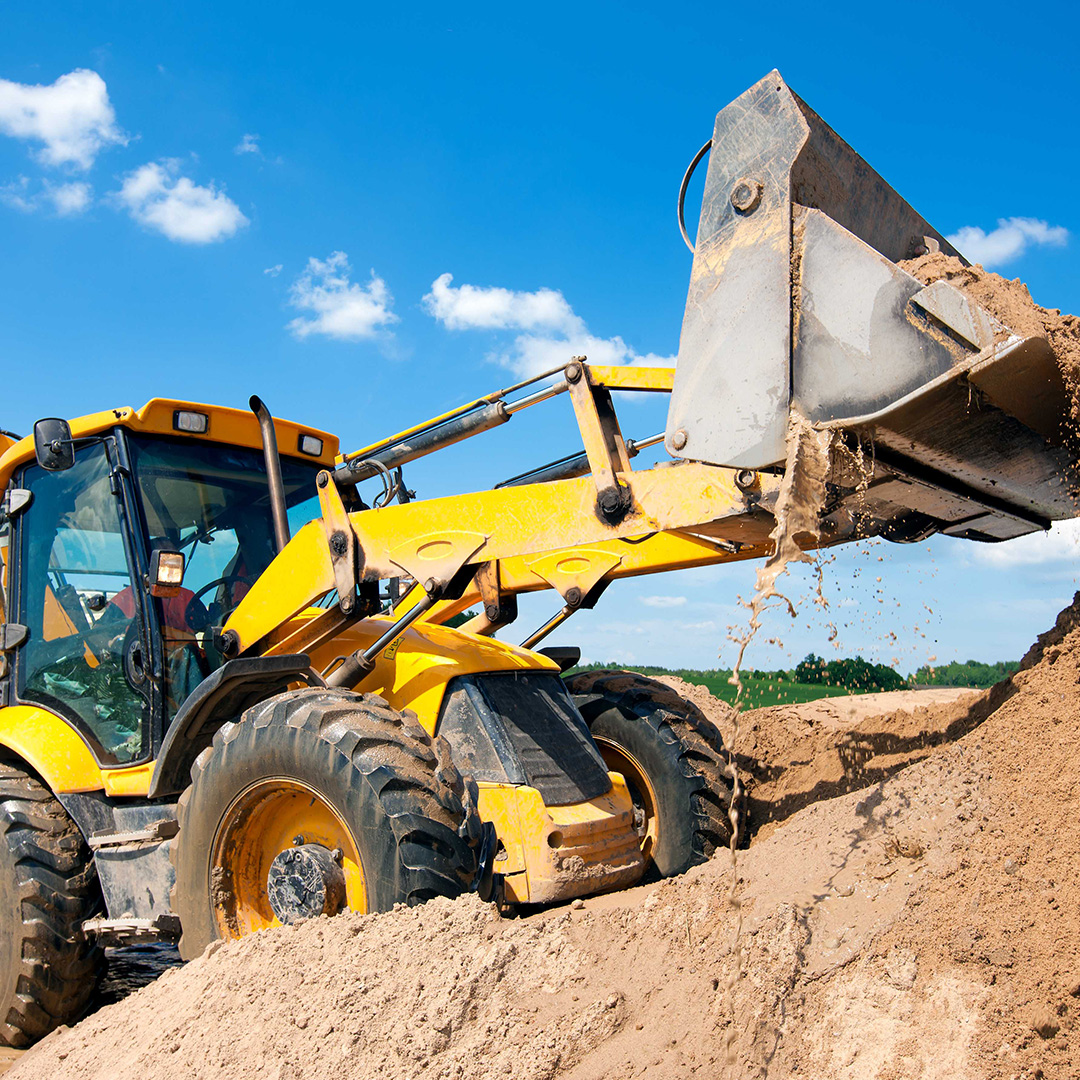 Protect
(Good)
Offers dependable protection
Protect provides exactly what you need for your equipment
Engine oil that meets OEM requirements
Grease that enhances equipment reliability
Transmission fluid that provides wear protection for long transmission life
Heavy-duty gear oil lubricant that provides rust protection along with stability at high and low temperatures
Recommended Products
Diesel engine oils: Mobil Delavac™ HDEO
Manual transmission: Mobiltrans™ HD Series
Powershift Transmissions: Mobiltrans™ HD Series
Gear oils: Mobilube™ HD Plus
Hydraulic oils: Nuto™ H Series
Non-moly greases: Mobilgrease ™ CM Series
Moly greases: Mobilgrease™ CM Series
Engine oil warranty: Limited Warranty for Mobil™ Commercial Vehicle Lubricants
Advance
(Better)
Helps increase equipment life and extend oil drain intervals
Advance delivers more performance and protection for your equipment
Synthetic blend engine oil that delivers excellent wear protection and high-temperature performance
Grease that enables equipment reliability and pin life in severe operating conditions
High-performance antiwear hydraulic fluid for a wide range of startup and operating temperatures with the ability to consolidate viscosity grade
Heavy-duty gear oil that provides rust protection along with stability at high and low temperatures
Recommended Products
Diesel engine oils: Mobil Delavac™ 1300 Super
Manual transmission: Mobiltrans™ HD Series
Powershift Transmissions: Mobiltrans™ HD Series
Gear oils: Mobilube™ HD Plus
Hydraulic oils: Univis™ N Series
Non-moly greases: Mobilgrease ™ XHP Series
Moly greases: Mobilgrease™ XHP Mine Series
Engine oil warranty: Limited Warranty for Mobil™ Commercial Vehicle Lubricants
Outperform
(Best)
Delivers our best performance and longest equipment life
Outperform is the ultimate Mobil lubricant offering for your equipment
Full synthetic engine oil helps drivers fuel economy without sacrificing wear protection and can help extend engine life while extending oil drain intervals
Grease with exceptional water-washout resistance and antiwear capability to reduce maintenance costs and downtime
Transmission fluid that provides maximum protection and extended operating life in the most demanding environments
Full synthetic gear oil that provides outstanding protection in severe-duty applications for longer equipment life and reduced maintenance costs
Recommended Products
Diesel engine oils: Mobil Delavac 1™
Manual transmission: Mobil Delavac 1™ Transmission Fluid Series
Powershift Transmissions: Mobiltrans™ AST
Gear oils: Mobil Delvac 1™ Gear Oil
Hydraulic oils: Mobil DTE 10 Excel™ Series
Non-moly greases: Mobil Centaur ™ XHP Series
Moly greases: Mobil Centaur™ XHP Mine Series
Engine oil warranty: Limited Warranty for Mobil™ Commercial Vehicle Lubricants