Industrial Lubricants
Mobil™ industrial lubricants — whether mineral or synthetic oil-based — are developed by working closely with leading equipment builders. Mobil engineers gain deep insights into equipment trends and lubrication requirements to guide our lubricant researchers and formulators in designing highly effective lubricants — providing the exceptional and balanced performance required for today's industrial equipment.
Our industrial oils and greases are specially formulated to:
Protect your equipment
Enable problem-free operation in high or low temperatures, wet environments, and under high loads
Provide longer lubrication intervals
Available in a range of viscosity and NLGI penetration grades to offer you the right choice for your application, Mobil industrial lubricants can help you enhance performance, reduce cost and waste, and improve industrial productivity.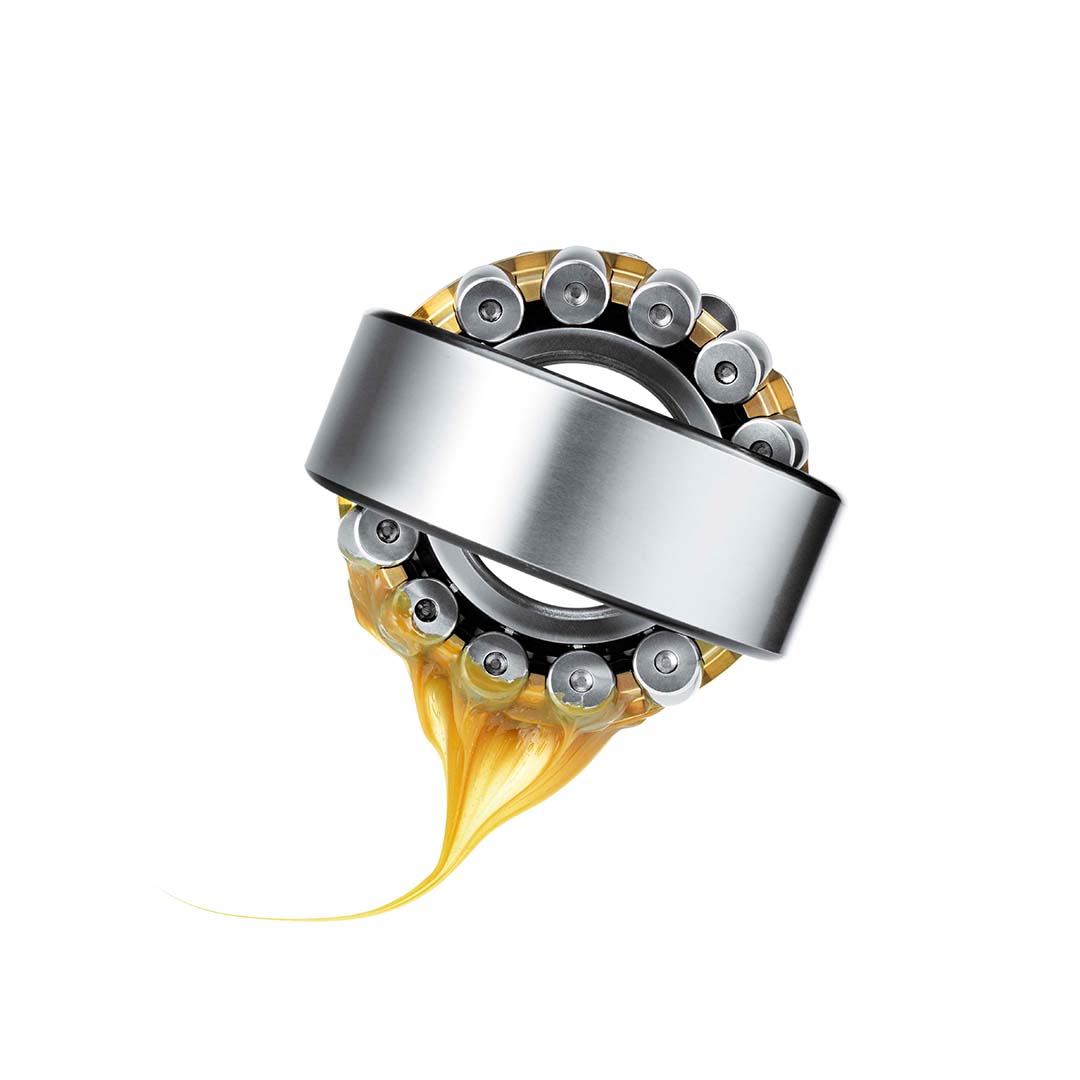 Safely, environmental care and productivity are intrinsically linked – and one of the critical links in machine reliability.
Beyond Productivity
In industries around the world, everyone talks about productivity — and about ways to increase production. Many industrial lubricant manufacturers tout their products as the solution. The team behind Mobil-branded industrial lubricants, however, knows there's more to it than just the quantity of your output.
We understand that there are demands on your operation beyond competitive production levels.
Safety, for example, is a fundamental concern. It means no one gets hurt on the job. Success also involves environmental care. It means you're striving to minimize the impact of your operation on the environment.
We call this expanded, three-dimensional view Advancing Productivity.
Safety, environmental care, and productivity are intrinsically linked — and one of the critical links is machine reliability. Equipment downtime and maintenance can create potentially dangerous situations in which employees put themselves at risk by physically interacting with machinery. Downtime also affects environmental impact through the disposal of oil, supplies, and parts. And, of course, downtime reduces your output because your machines aren't hard at work.
Our products — notably Mobil SHC™ synthetic lubricants and Mobil Grease–branded lubricants — are designed to help minimize downtime by providing long drain intervals and promoting equipment reliability. Many of our services also help you achieve these goals, such as training opportunities that provide employee education on how to care for equipment and perform lubrication tasks safely at the workplace. Our MobilServ Oil Analysis program provides meaningful data about your oil that can help prevent costly production delays and equipment failures. It also can help optimize oil life through long drain intervals based on oil-condition data rather than predetermined hours of use, which may be conservative. Long drain intervals help to minimize the need for maintenance, and its associated safety as well as environmental risks.
Through these products and services, we demonstrate our commitment to the mission of Advancing Productivity — where safety is paramount, where the environmental footprint is always regarded, and where machines are steadily humming.
Need assistance for your specific industry?
Building on decades of application expertise, Mobil™ is here to help you develop lubrication solutions.