Our Story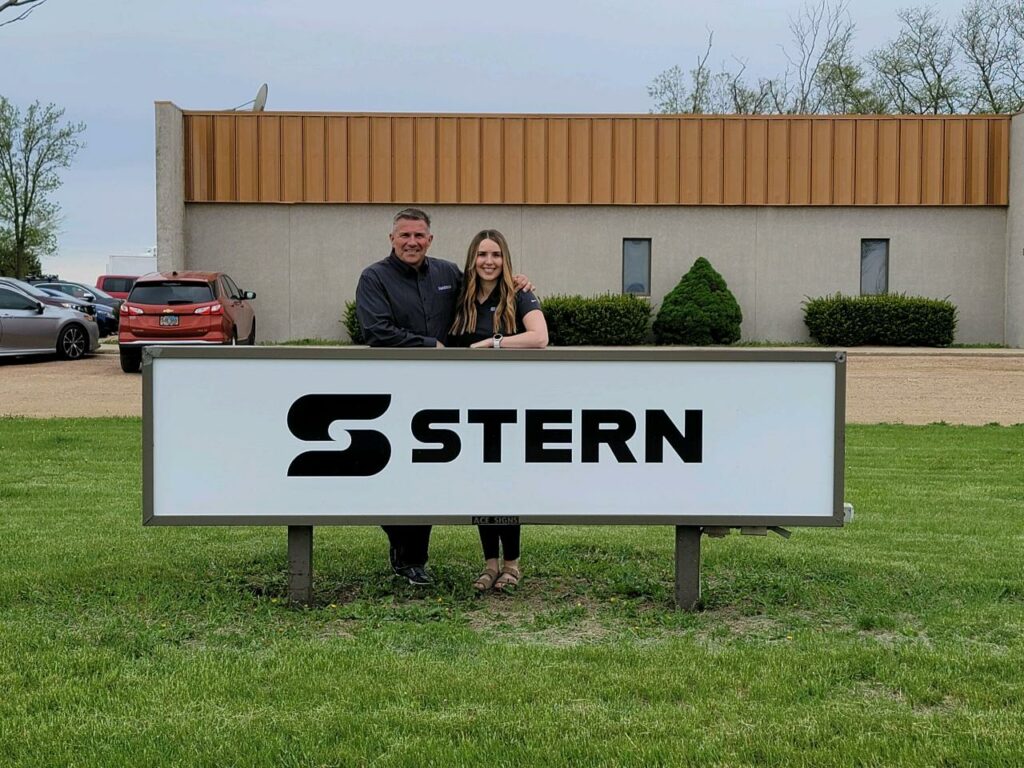 Stern: Family to Future
History
Stern, formerly Stern Oil Company, was founded in Freeman, SD by Gillas Stern in 1976. At the beginning of his career, Gillas serviced 50 local customers consisting of farmers and commercial accounts with only one employee and a bulk truck. He grew the fuel business by purchasing fuel distributors around the Freeman area to expand Stern's footprint. In 1983, Scott Stern joined the family business and signed Stern's first lubricants contract. Stern continues to operate under this contract and was recently named Mobil's exclusive authorized distributor for the region.
In late 2018, the business made its official transition into the next generation. Gillas reduced his responsibilities and Scott Stern took over the family-owned business as CEO. Remaining a family owned company, at Scott's right hand is his daughter, Kaitlyn, serving as the Chief Integration Officer. In addition, Scott's daughter Hillary recently joined the business assuming sales responsibilities and Kaitlyn's husband, Trevor, manages the logistics division of the company.
Today, Stern maintains its headquarters in Freeman and has locations in Rapid City, SD, Aberdeen, SD, Grand Island, NE, and Council Bluffs, IA. The family business services 300,000 square miles across five states and serves over 2,000 customers.
Our Commitment to Customers
Over the past forty years Stern has sworn to provide exceptional customer service, premium products and family values to enhance customer experiences. Putting the customer first is a priority for Stern. Developing a trusting partnership is key for Stern to support customer's profitability, sustainability, and viability.
Stern's success stems from a commitment to core values embodied by the entire organization. These values of cooperation, efficiency, hard work, dedication to servant leadership and dependability are the foundation for which the employees perform for their customers.
Another key to Stern's success is their loyal and committed group of employees who tirelessly support their customers. Each employee at Stern remains devoted to truly understanding the customer and their environment. They consistently ensure that the customer's best interest is at heart by always treating them like family. These values have been strengthened through many years of transparency and passion within the business, starting with Gillas in 1976. Stern is committed to its face-to-face, accessible interaction supported with timely service. They continue to advance the technological capacity of their industry and are committed to innovation that can support their clients personal and business needs. Stern is dedicated to innovation, customer service, quality products and the relentless focus to support their customer's profitability, sustainability and viability for another 40 years and beyond! 
---
"Quality, no matter how you look at it."