Lubricants
Oil & Lubricant Solutions
Mobil Lubricants
STERN has partnered with ExxonMobil to bring the highest quality products and services to the Midwest. Through extensive lubricant knowledge, oil analysis, and valued-added services STERN has become a premier supplier of Mobil lubricants. Trust STERN to provide the right Mobil product in the right application at the right time.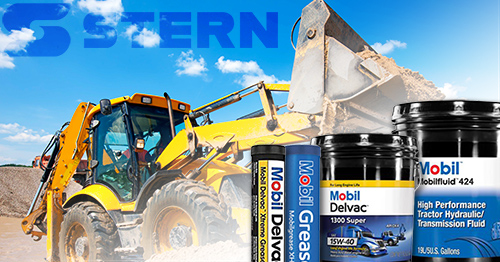 STERN Lubricants
STERN lubricants is our company branded line formulated with the latest specifications and approvals for cost-conscious customers.
Fundamentals of Lubrication
Lubricating an engine is not just recommended, it's required. In order to maximize the life expectancy of your engine system, lubricants such as motor oil are required regularly. Without them, engines can overheat and seize up. Our knowledgeable team can tell you which lubricants are best for your engine system(s).
Stern Company can do a site survey of the machinery and equipment used in your facility. With this information, we will provide a schedule for getting "the right lubricant, to the right place, at the right time in the right amount." This is the very foundation for a predictive maintenance program.
We pride ourselves in knowing the Fundamentals of Lubrication, which include:
Fundamentals of Hydraulics
Fundamentals of Synthetics
New Emission Standards
Passenger Vehicle Lubrication Standards
Commercial Vehicle Lubrication Standards
Loss Control/Waste Reduction