News
Stern Delvac Days
January 4, 2021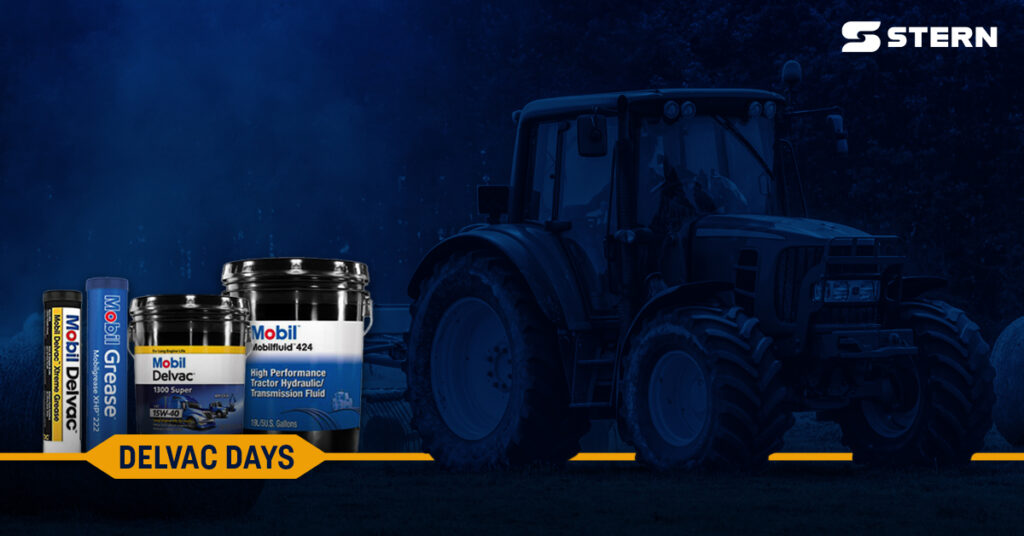 Delvac Days are going on now until January 31, 2021!
Take advantage of our pre-season special offers on the following products:
Mobil Delvac 1 ESP 5W30 and 5W40 – Save $2 per gallon
Mobilfluid 424 Tractor Hydraulic Fluid – Save $1.53 per gallon
Mobil Delvac 1300 Super 10W30 & 15W40 – Save $1.54 per gallon
Mobil Centaur Moly 2 – Save $0.27 per cartridge
MobilGrease CM-P – Save $0.09 per cartridge
MobilGrease XHP222 – Save $0.24 per cartridge
Mobil Delvac Xtreme Grease – Save $0.22 per cartridge
Additional bulk discounts are also available. Head to our farming or construction Delvac Days' pages to learn more about pricing or to speak to a sales representative.