News
Benefits of Lubricant Consolidation
January 11, 2021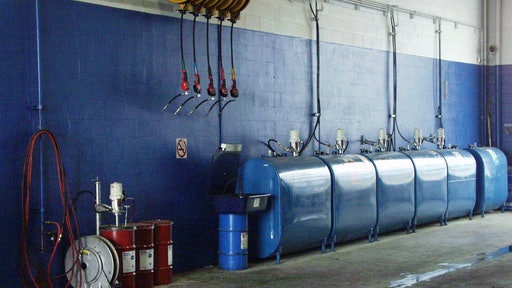 What is lubricant consolidation and what are the benefits?
Lubricant consolidation is a process that optimizes your lubricant inventory by consolidating similarly classified products. 
Some of the benefits include:
Reducing inventory quantities
Reduce costs
Minimize the risk of cross-contamination or misapplication
Simplify storage and handling
How does a lubricant consolidation audit work?
A lubrication specialist audits your operations and provides recommendations on how to consolidate products based on performance requirements and environment. This process prevents duplication of equivalent products and reduces costs by recommendations of larger package sizes or bulk storage and handling.
Information your lubricant specialist will need from you:
Equipment list
Identify the most critical pieces of equipment
What equipment is currently under warranty?
What oils and greases are you currently using?
Storage

How are lubricants stored at your facility?

What is your storage capacity? 

Are you interested in or able to expand your storage capacity?

Is the lubrication program coordinated by a central person or group?
Are automatic grease lubricators used?
Are there any environmental regulations governing lubricants?
How do I request a lubrication consolidation audit at my facility?
STERN specializes in lubrication consolidation audits. Contact your account representative or customer.service@stern.co to receive more information or schedule your lubrication consolidation audit today!
For more information on lubricant consolidation, visit the following sites:
Lubricant Consolidation: Steps and Benefits